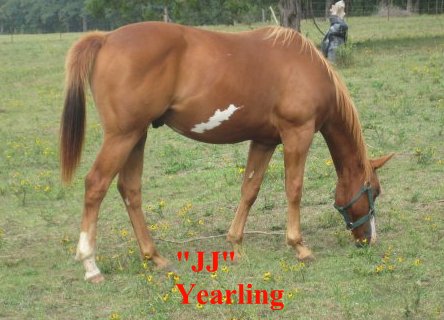 Rhetti Set Go (APHA) is an outstanding example of the Quarter Horse build. He is one muscular boy put together in all the right spots. This chesnut, with just enough white to make you take notice, is going to make one tank of a competitive horse. He is incredibly intelligent and easy going but will need a challenge for his active mind. He learns fast! If you're looking for a roping horse, a barrel horse or an endurance horse, this is the one you'll want.
His dam is Ease With Solid Cash (SAPHA), our solid dark brown (looks black) mare who is out of the foundation stock of Wimpy, Impressive and Dash With Ease thrown in there for speed.
His sire is Rhterrific Warrior, our loud sorrel overo with foundation breeding that goes back to Three Bars, Jet Deck and Leo.
He has been gelded.
He is currently for sale: $1,500.00