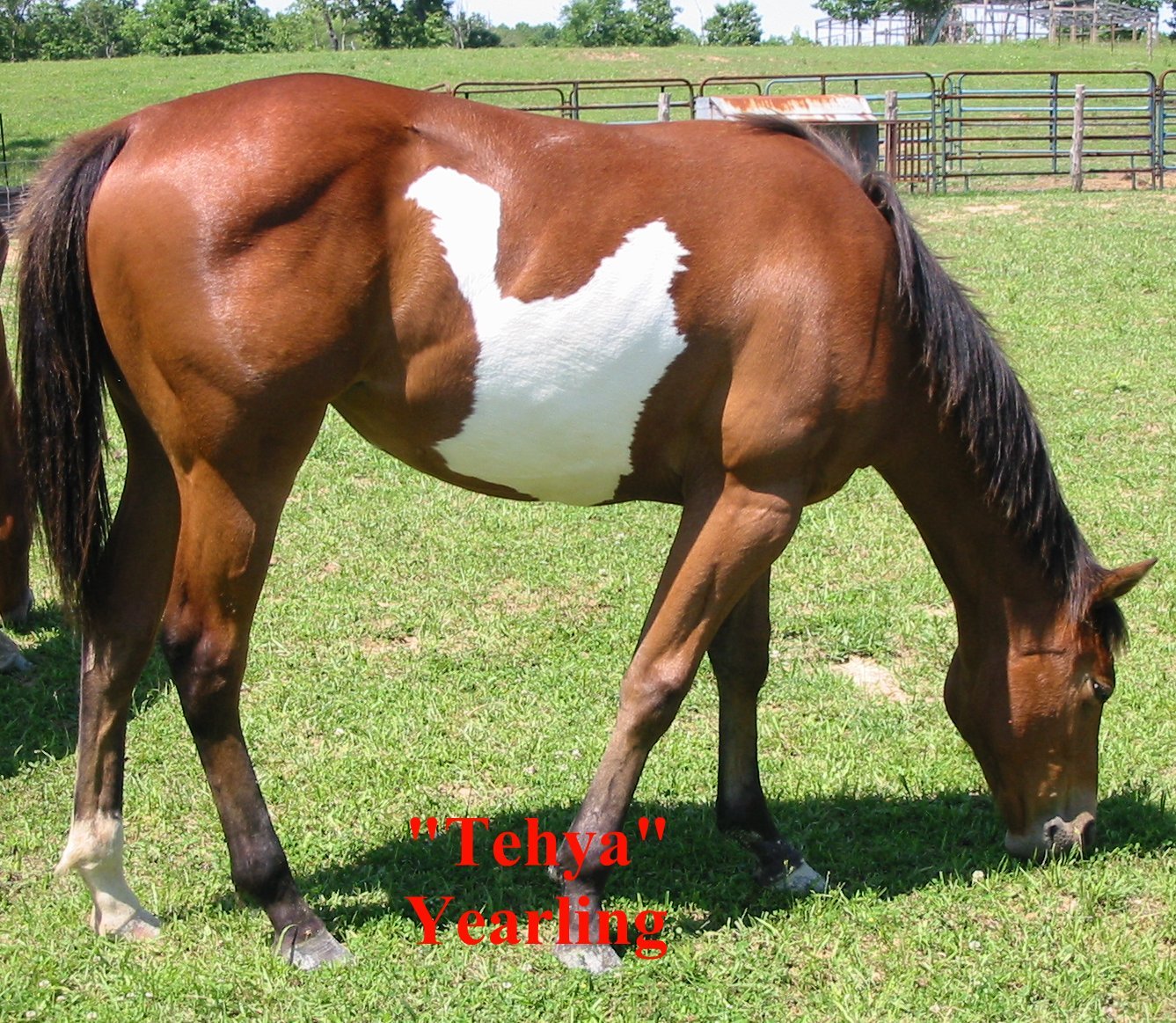 Tri Wizards Goblet (APHA) a/k/a "Tehya" is one incredible filly. Not only does she have the color for the show ring, she's got the foundation quarter horse build! As a yearling now, she is confident, muscular, intelligent, super sweet and bomb-proof!
Mom is AQHA Duck Lena Duck, a foundation bred mare out of Doc O'Lena, Poco and Leo breeding. She is a powerhouse mare who throws a powerhouse baby.
Dad is APHA Rhterific Warrior, a foundation bred paint going back to Jet Deck, Three Bars and Leo.
This baby has the ability to make a great show horse, competition horse or event horse.
She is currently for sale: $2,500.00